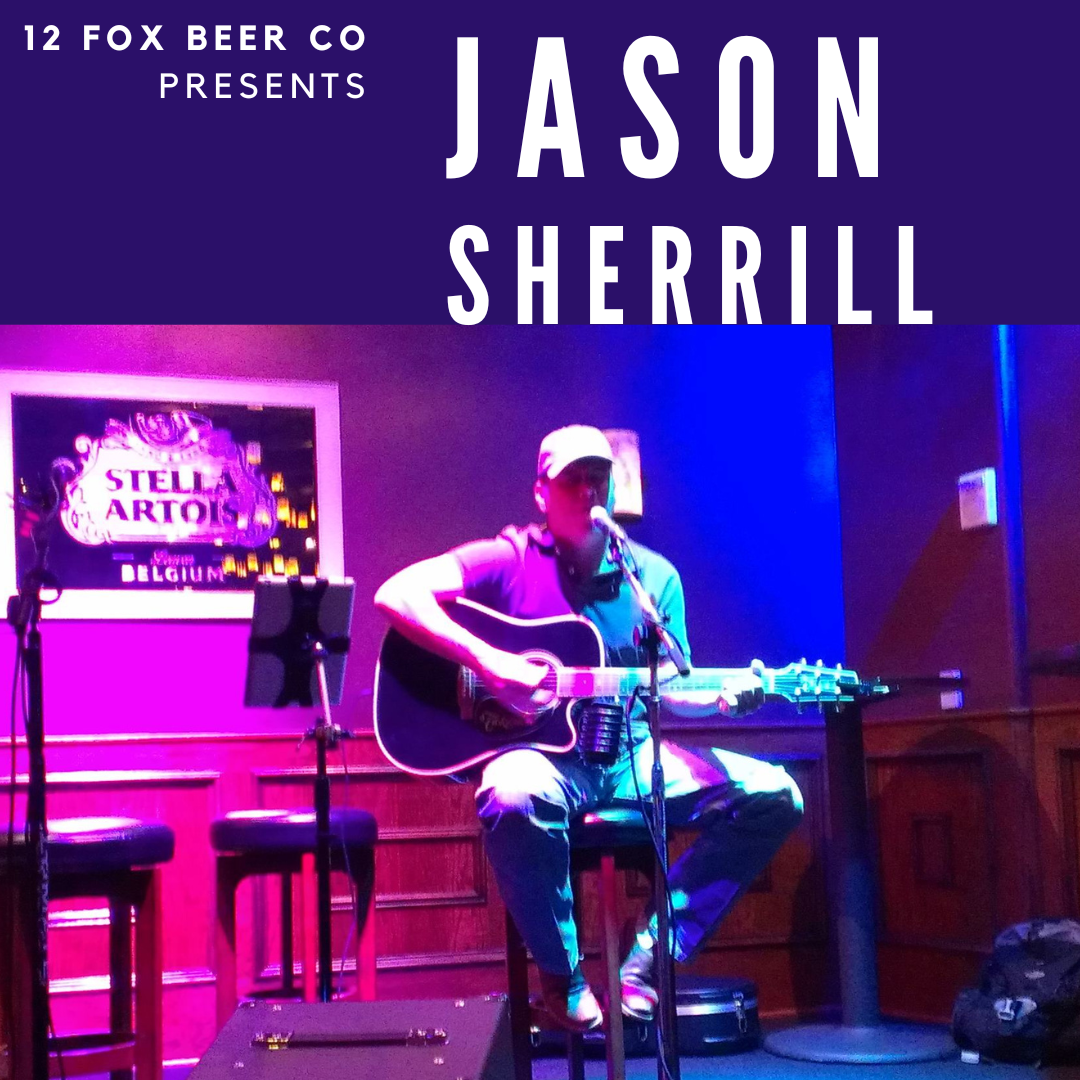 November 27th, 2022 - 5pm - 8pm
Come for the beer, stay for the music!
Jason Sherrill sing top hit country tunes everyone knows to create an entertaining evening at 12 Fox. Sometimes there's dancing, so come prepared.
We have 8 beers on tap plus guest taps featuring wine, cider, & mixers!

All ages are welcome, and admission is FREE!
There are over 100 picnic tables distributed around our biergarten and play area. No reservation required. Well behaved pooches' welcome.
Live Music on Friday, Saturday & Sunday!
*OPEN Monday & Thursday 3-9pm *Happy Hour (Monday & Thurs 3-6pm) | Friday & Saturday 12-9pm | Sunday 12-9pm