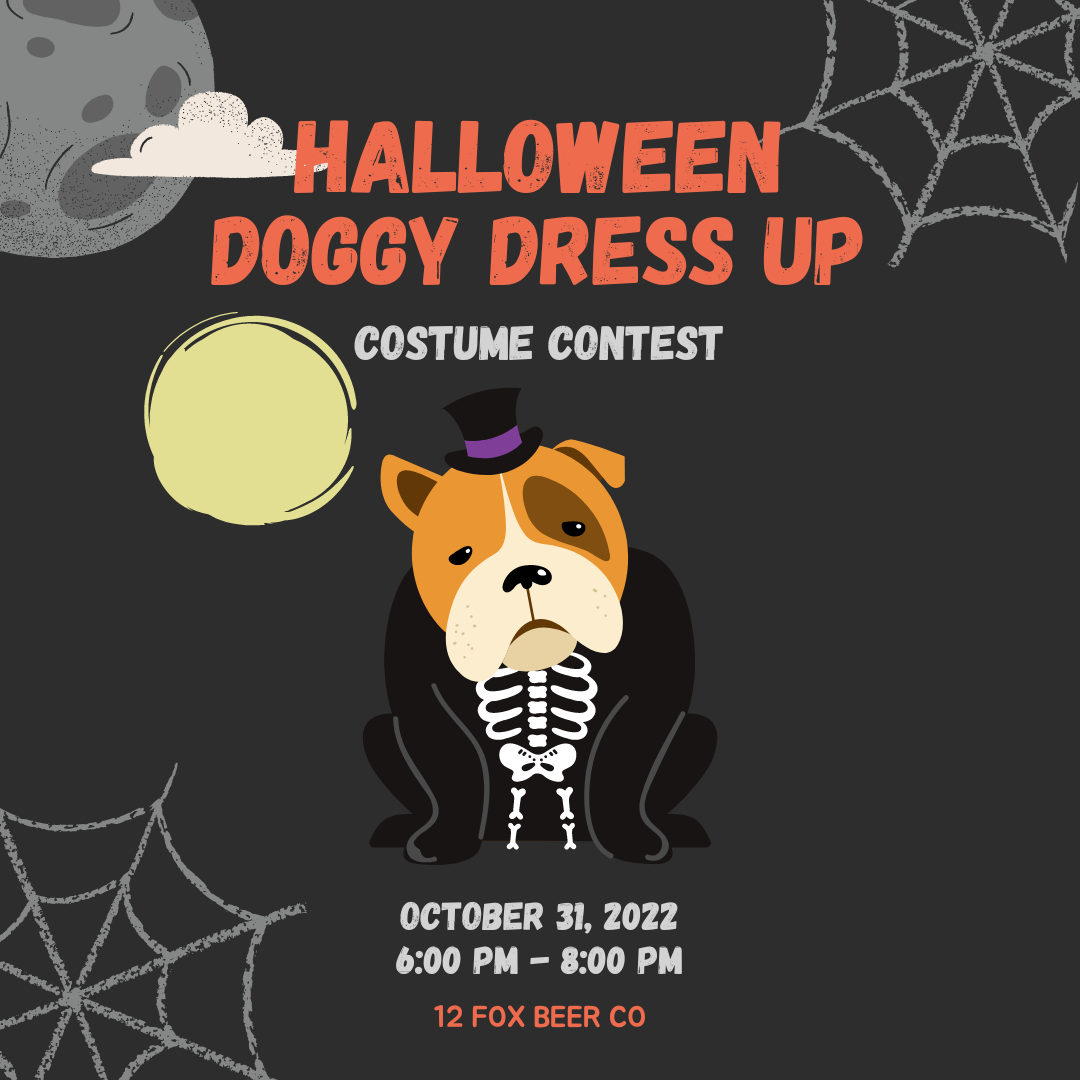 October 31st, 2022 - 6:00pm - 8:00pm
We are excited to host our much anticipated (first ever) 12 Fox Doggy Dress Up Contest. Our customers dress up their dogs regularly and we CAN'T WAIT to see what they bring to the competition this Halloween.
Arrive early with your fancy furry friend - sign up to compete by 6:30. Contest starts at 7:00, so sit back- scale your competition as they arrive all while enjoying a beer and dinner before showtime.