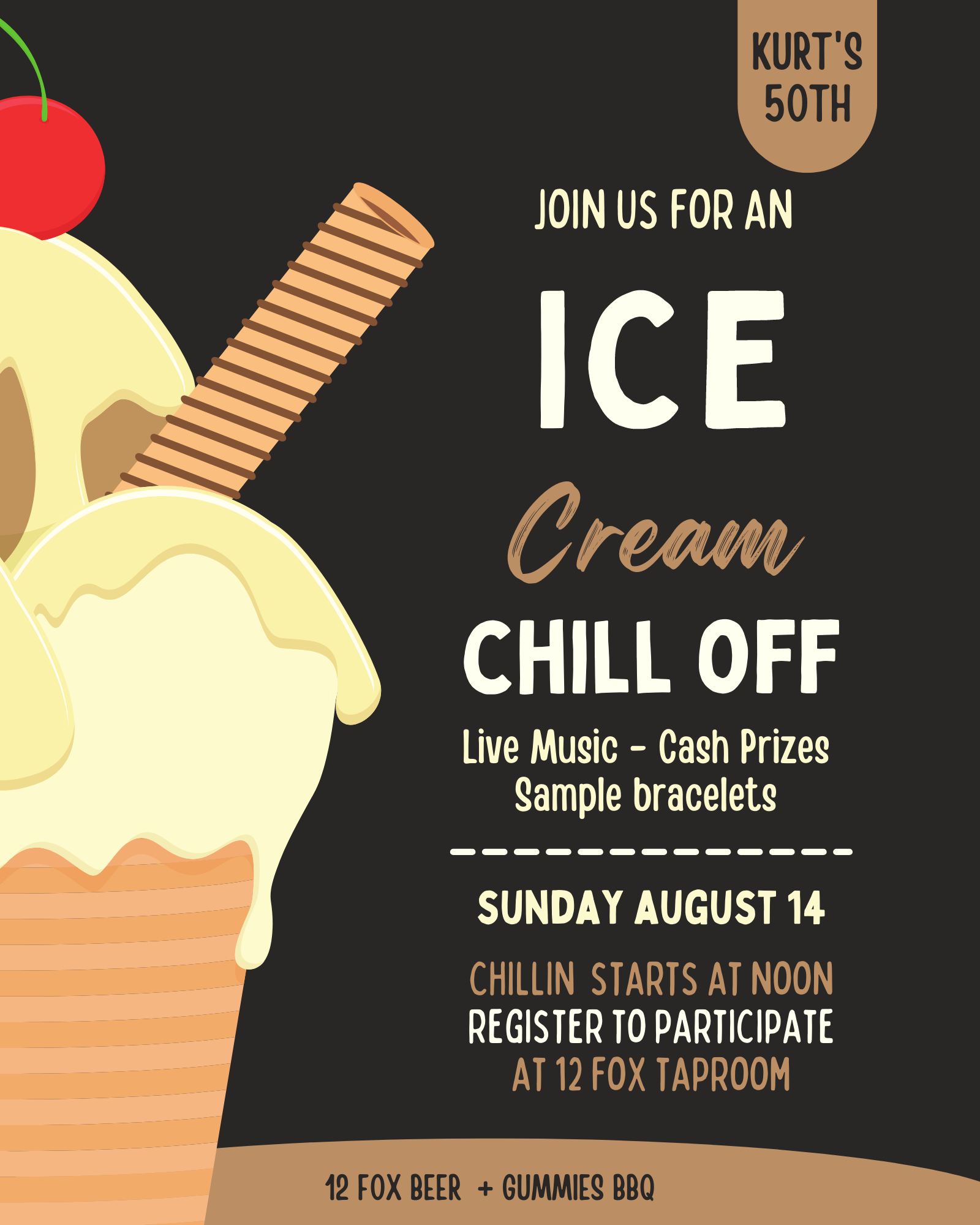 August 14th, 2022 - 12:00 PM- 4:00 pm
This is our first EVER Ice Cream CHILL off contest and we can't wait to taste all the different flavors. There will be 3 categories to compete in.
1.) BEST old-fashioned vanilla
2.) Most unique flavor
3.) Best overall
We will be SELLING WRISTBANDS ON OUR WEBSITE -here is the link -https://12foxbeer.square.site/
We will have a list of who paid in advance via our point of sales and will have your wristband waiting for you when you arrive. The wristband purchase is $15 ($5 is donated to a local Veteran Non- Profit) and $10 of the wristband fee will be your ticket to sample 1 of each contestants' ice creams.
The contestants will be winning cash prizes for each category.
We will be selecting judges from our pint club members.
Stay tuned for more details.