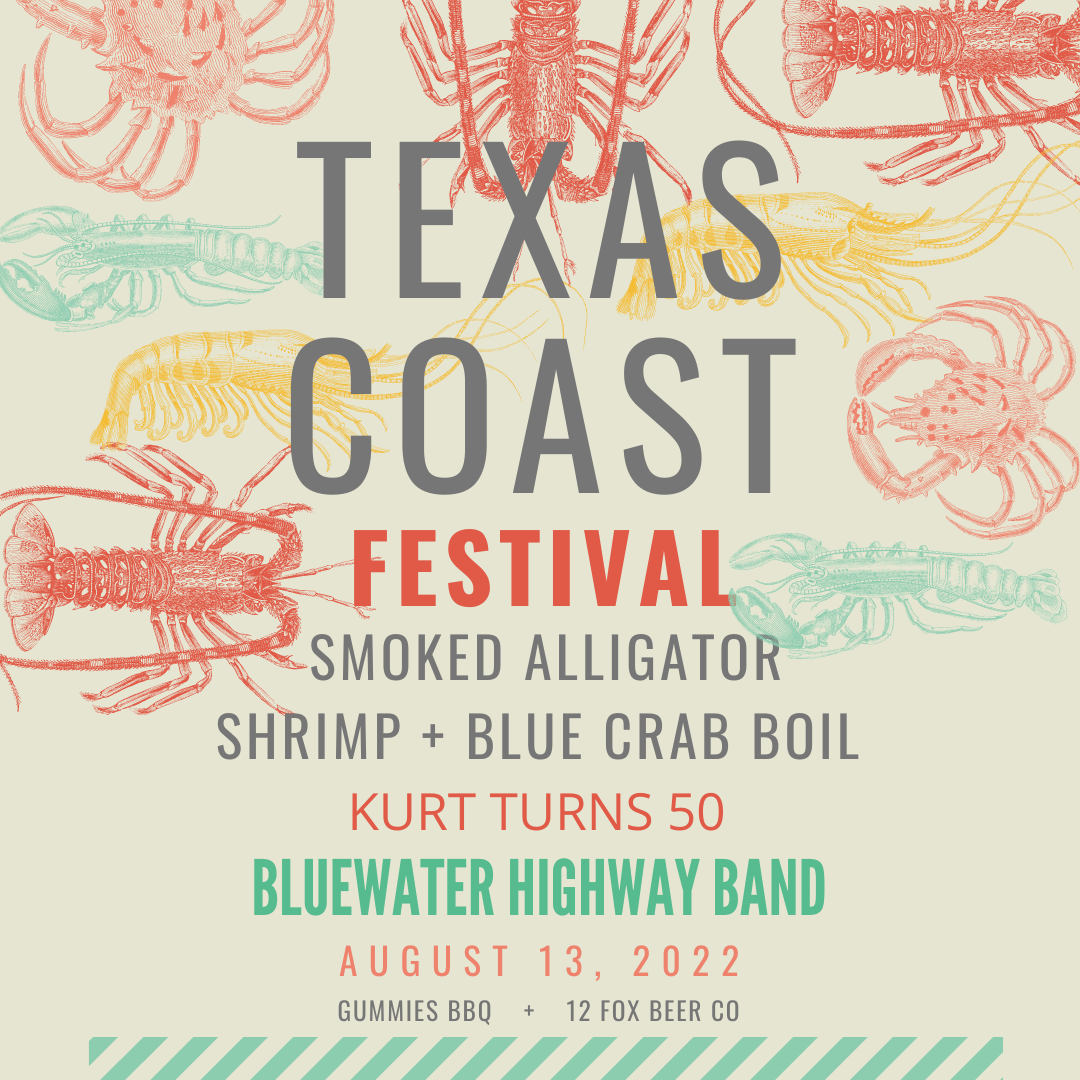 August 13th, 2022 - 12:00PM - 9:00PM
We have a weekend full of festivities with Saturday being the main event.
Kurt with Gummies BBQ is a born and raised East Texas Coast Cooking kind of guy that spoils us with his culinary skills weekly.
We are celebrating all of his favorite things over the weekend for his and Jenny's 28th ANNIVERSARY and his 50th BIRTHDAY.
Saturday will consist of live music all afternoon with the main event being the well-known and incredibly talented Blue Water Highway Band (His mom is a music teacher and taught these guys, so this is an extra special moment for Kurt and his family).
KURT LOVES TO COOK (obviously) so it would be remised to not have a few of his favorite things... SMOKED ALLIGATOR + SHRIMP & BLUE CRABS on the menu to fill all of our bellies.We will be rounding out the weekend with KURTS actual Birthday on SUNDAY... he has been asking for an ICE-CREAM CHILL OFF COMPETITION and said he would love it for his Birthday, so we are making it happen.
There will be 2 more musicians on stage entertaining us and the evening will end with an amazing Supper on Sunday.We hope you mark your calendar to join us in CELEBRATING this sweet - giving - thoughtful and HARD-WORKING MAN.