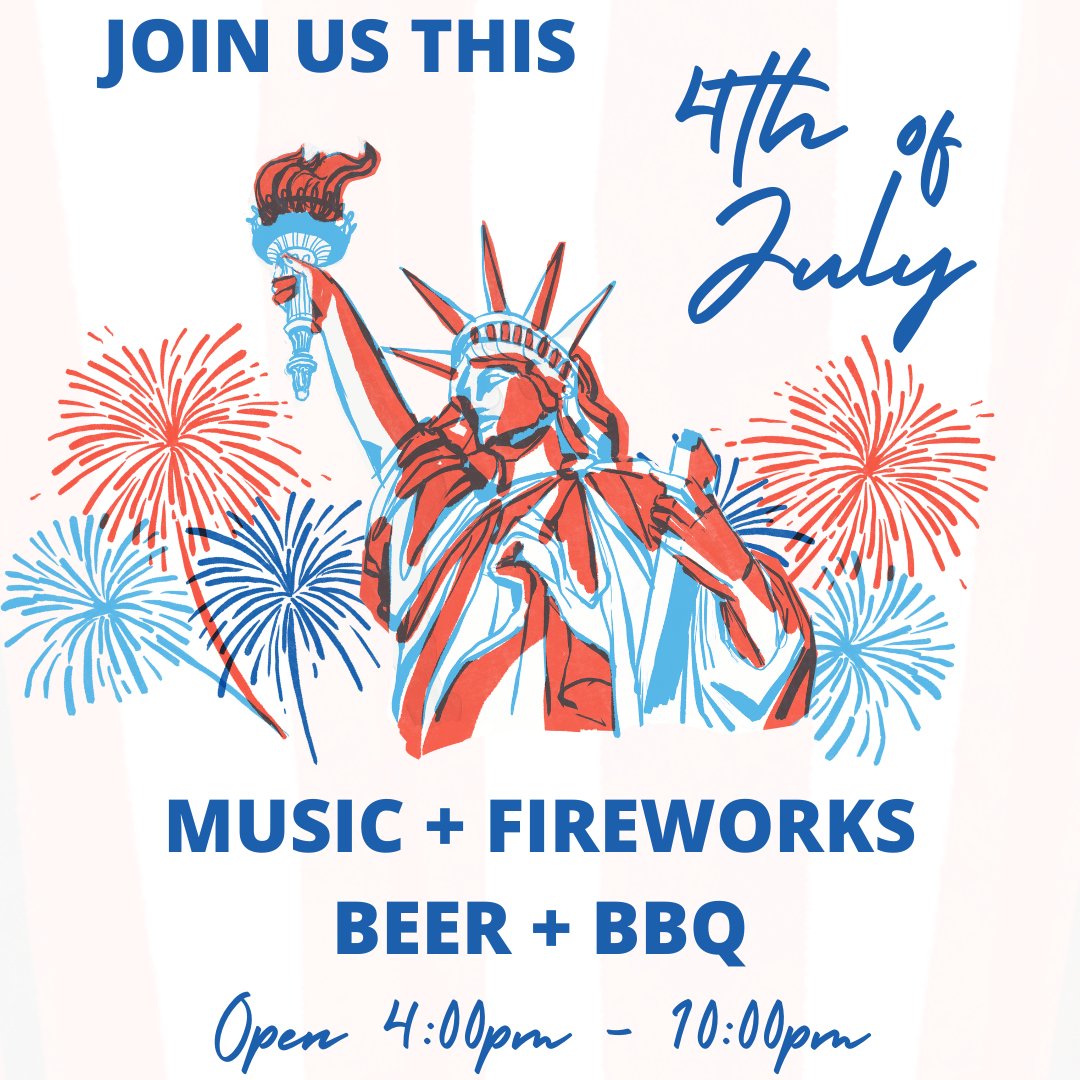 July 4th, 2022 - 4:00pm - 10:00pm
As FREEDOM LOVING CITIZENS, the 4th of July is one of our FAVORITE days of the year!!!We thought about having a party on the 2nd, because it's a Saturday and would be an easy way to guarantee more attendance, BUT everything about that just didn't feel right.
KURT is going to come in to BBQ and we might not have full staff, so Joe- Victor and I will likely be slinging beer.
Our goal is to make sure we are open on the afternoon of Monday the real 4th of July to spend the evening CELEBRATING FREEDOM while eating BBQ + drinking beer with OUR AWESOME COMMUNITY!
Join us from 4-10pm with live music from 6-9 and fireworks around 9:00ish.
Too hot? We get it- bring your own mini pool and join the party... we did it in college and it was always a fun time.