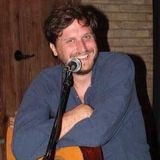 November 26th, 2021 - 5-8
Come for the beer, stay for the music!
We've got 8 beers on tap plus guest taps featuring wine, cider, & mead!

All ages are welcome and admission is FREE! We've got over 100 picnic tables distributed around our biergarten and play area. No reservation required. Well behaved pooches welcome.
Live Music on Thursday, Friday, Saturday & Sunday!
*OPEN Wednesday 3-8pm & Thursday 3-9pm *Happy Hour (Wed & Thurs 3-6pm) | Friday & Saturday 12-9pm | Sunday 12-7pm