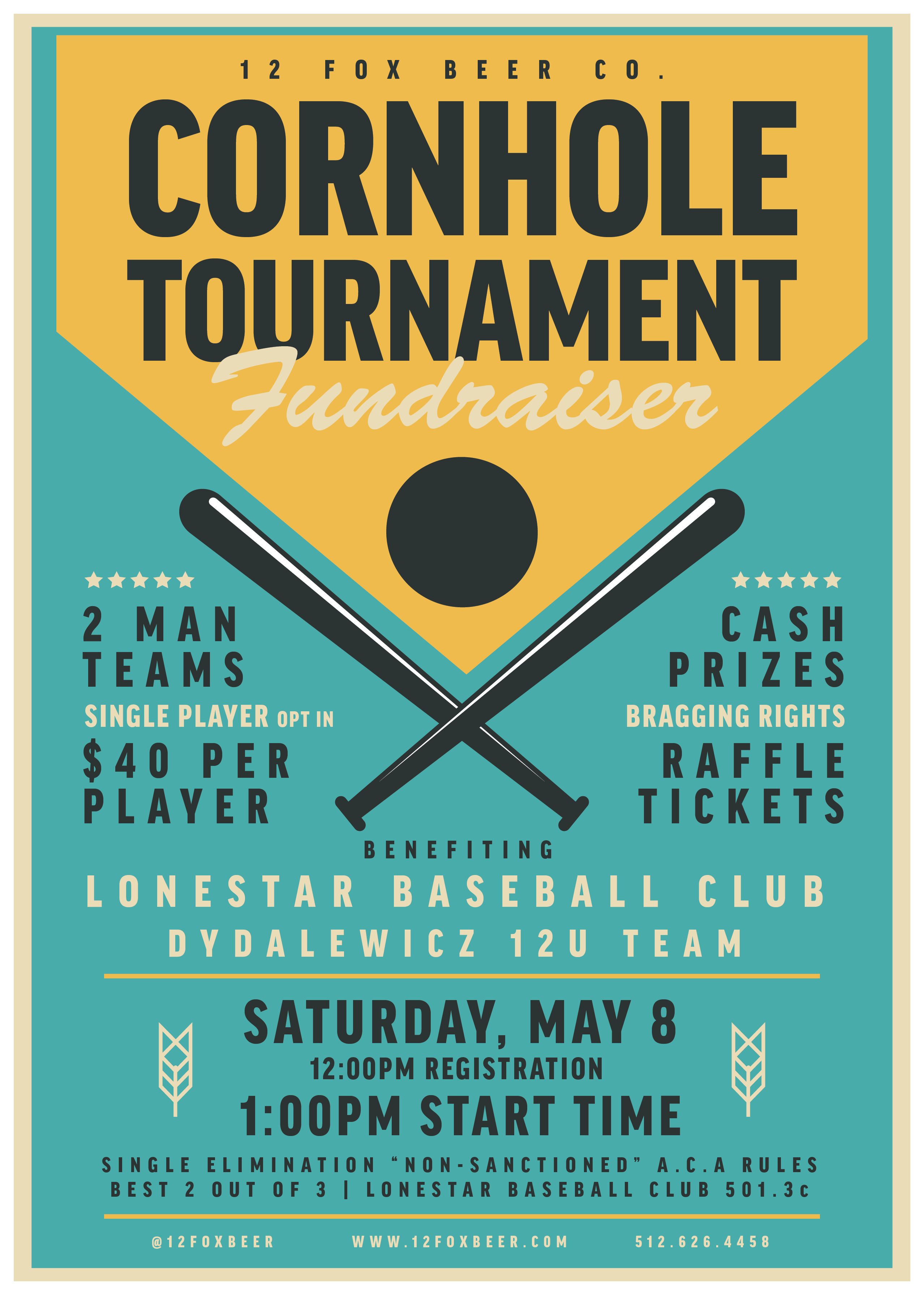 May 8th, 2021 - 1:00pm - 6:00pm
12u Lonestar Baseball Club Cornhole Tournament
Help raise money for this awesome group of talented, young athletes at this Saturday's Cornhole Tournament fundraiser benefitting the Lonestar Baseball Club's 12u team team coached by Brad Dydalewicz (son of Gary - the unofficial 12 Fox taproom Dad).
$40 per player with 2 person teams
Best 2 out of 3. 1st - 3rd place win cash prizes.
*Single elimination "non-sanctioned" A.C.A Rules

Registration begins onsite at Noon prior to tournament start time at 1:00pm.
The goal is to help these young athletes reduce league fees by having them work together as a team to raise funds for their sport. *This is a 501.c3 non-profit organization so, your donations are a tax deduction.
We look forward to seeing all of you while having a GREAT TIME and supporting these young baseball players!
_____________________________
*Lonestar Baseball Club is a 501.c3 non-profit organization. All donations are tax deductible.The organization is a 501.c3 non-profit organization.