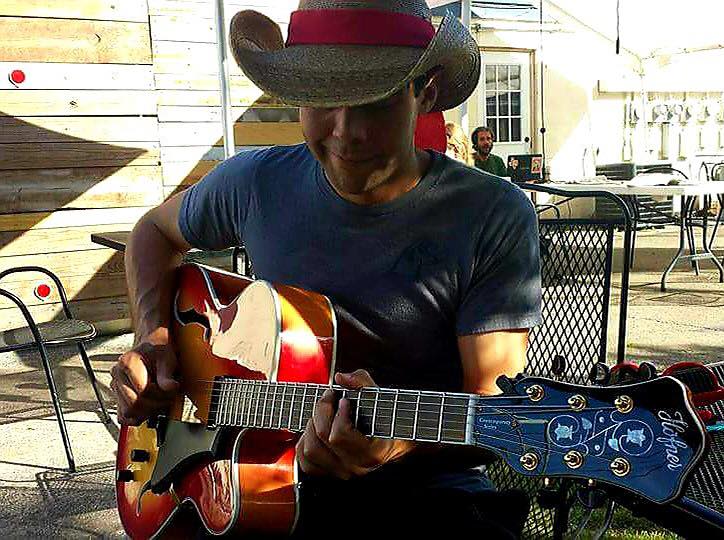 October 24th, 2020 - 4:00-7:00pm
Come for the beer, stay for the music!
The Karate Cowboy Guitar Wizard Extraordinaire - This exciting 'one man trio' musical act features exceptional guitar work, smooth vocals and timeless popular hits that everyone recognizes and loves! http://www.theswingdemons.com/
Come grab a cold beer and kick back in our beautiful biergarten. We've got 8 beers on tap plus guest taps featuring wine, cider, & mead!

All ages are welcome and admission is FREE! We've got over 80 picnic tables each spaced a minimum of 6ft apart and distributed around our biergarten and play area. No reservation required. Well behaved pooches welcome.

Live Music on Friday & Saturday!
Friday 5:30pm - Mandy Prater
Saturday 4:00pm - The Karate Cowboy Guitar Wizard Extraordinaire
_____________________________________________
*OPEN Wednesday & Thursday 3-8pm | Friday & Saturday 12-9pm | Sunday 12-7pm