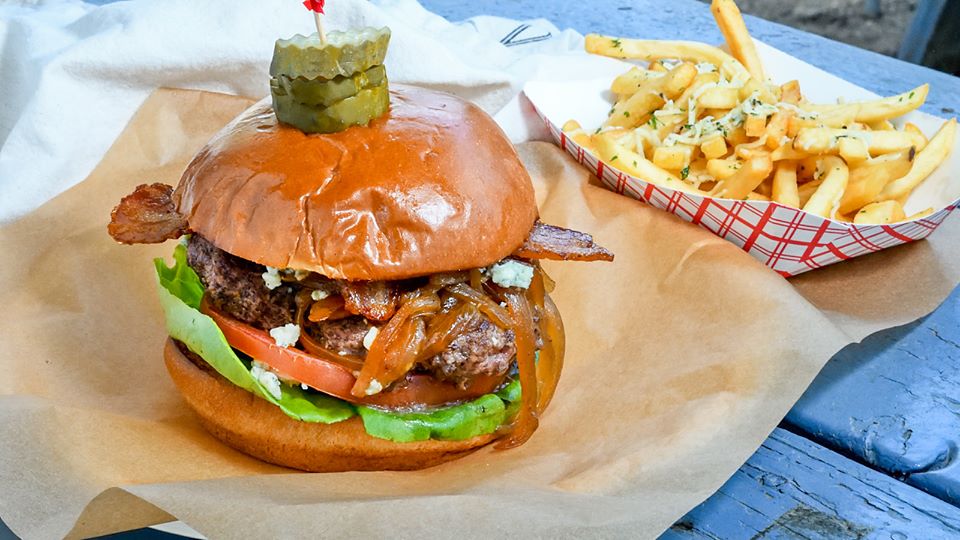 July 3rd, 2020 - 12:00pm - 9:00pm
Come grab a cold beer, wine, cider, or mead on tap and be indulge in amazing burgers + fries from Kopus Gourmet Burgers!
Brewery taproom & biergarten are open from 12pm-9pm. We've got over 80 picnic tables each spaced a minimum of 6ft apart and distributed around our biergarten, taproom, and play area. No reservation required. Family Friendly! The "Tactical Training Area" (aka the children's playscape) is fully operational.