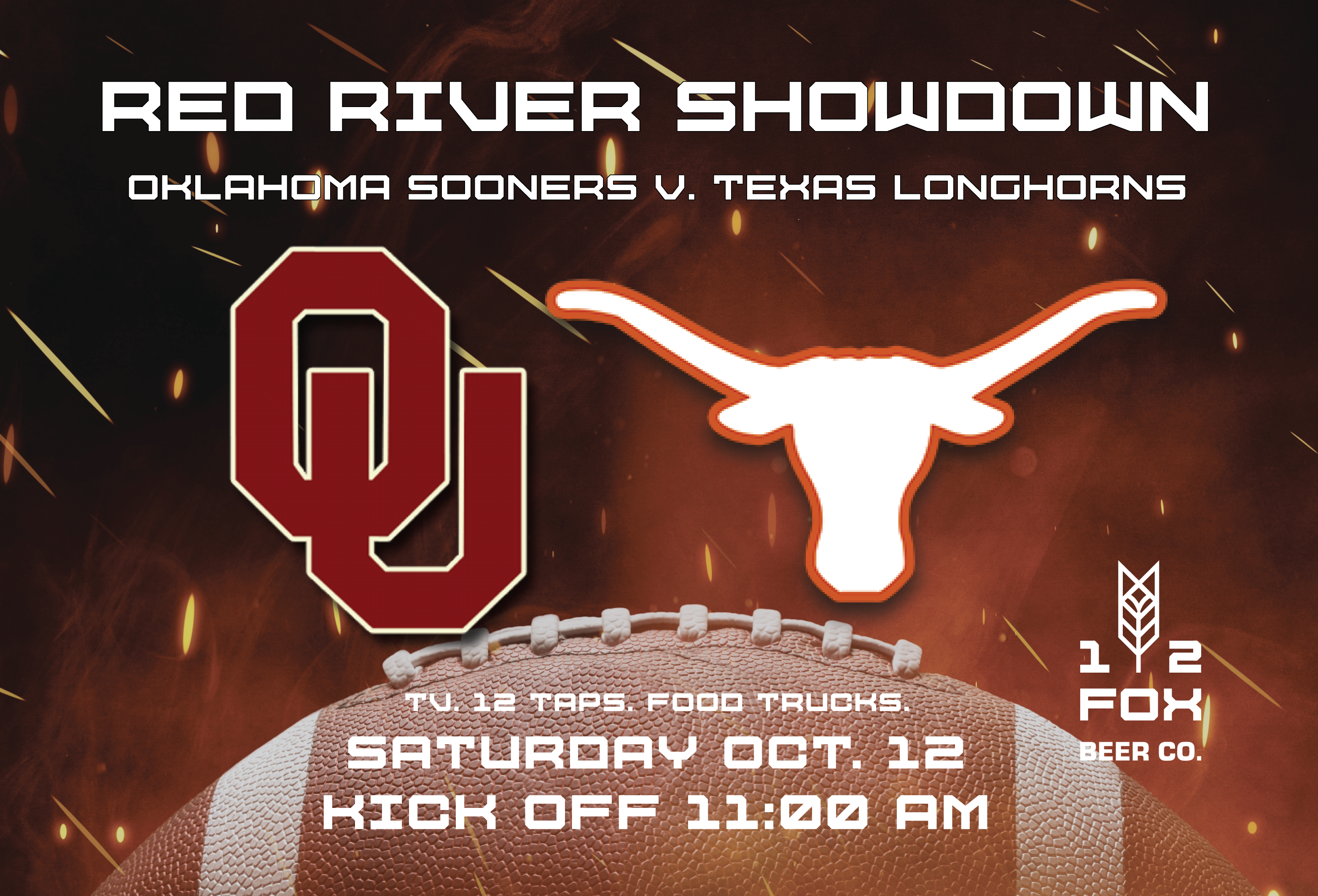 October 12th, 2019 - 11:00am - 9:00pm
University of Oklahoma v. University of Texas
KICK OFF 11:00AM
Red River Showdown, Red River Shootout, Red River Classic, Red River Rivalry... we don't care whatcha call it we just care that you come and watch the Oklahoma–Texas football game at 12 Fox Beer Co!
Jon Parmentier - Live Acoustic Music from 4:00-7:00pm
*Brewery open from 10:30am to 9pm (special hours for game day). Family friendly (with playscape, board, and yard games) Well behaved pups are welcome. Admission is FREE!